The Solution
Grand Marnier is a French brand of liqueurs, specialized in spirits industry, they wanted to make a fantastic display for promotion, what challenges we've met in this project? The clients' budget is really tight , but they also need the crates to be stable when stack up on the top of each other or stack with other sideways and not fall over, we used thickest metal material on the bottom of the cubes to add the weight and made some changes for the design to solve the clients' concern.
The main material is metal, the whole unit with red powder coated match the color for the spirits bottles, laser cut logo on both side, silkscreen printed logo on the front lips, finally, they're very satisfied with our works.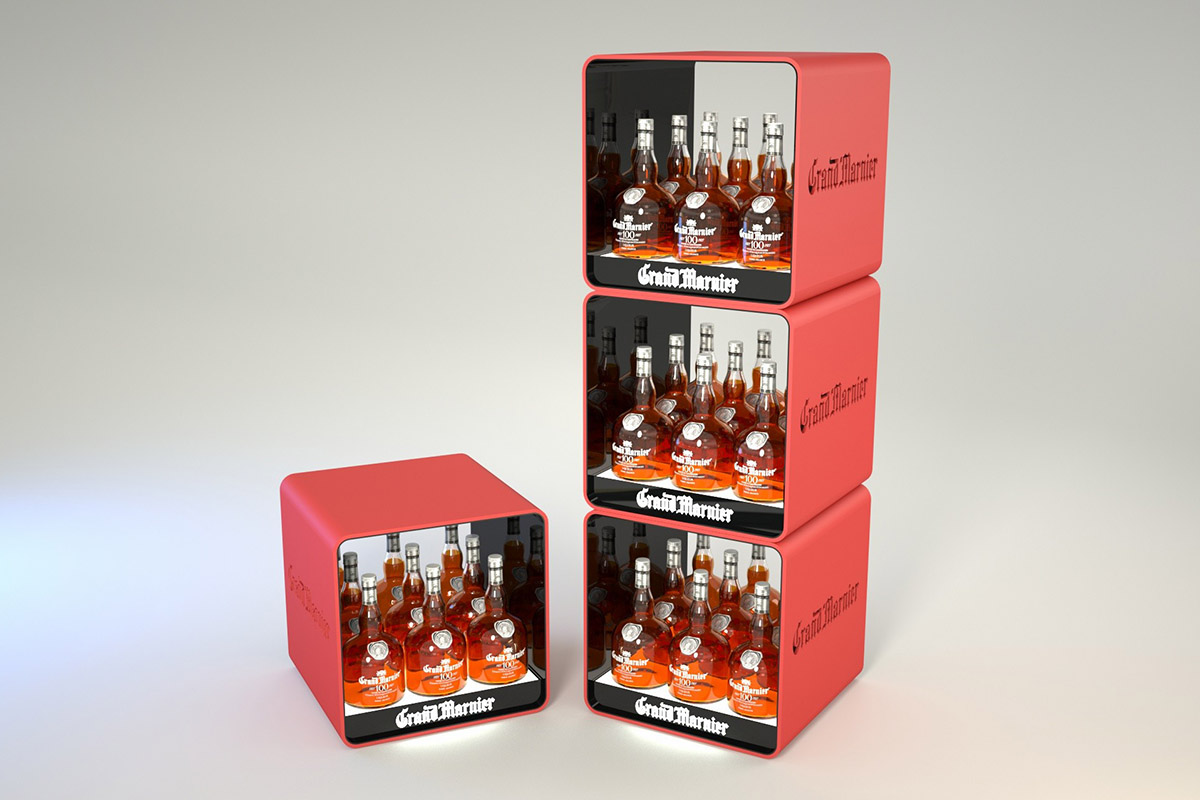 The Details
At 15 inches wide by 15 inches deep by 15 inches high, this structure is easy to stack up with other cubes together, each cubes packed into separate carton, strong packing and inner with protective, not easy to get damaged.